1. Sign in to your FutureMe account. 
2. Click on your email address in the top right corner. 
3. Click Your Letters. 
4. In the Time Traveling section, click Show Your Future Letters. 
5. Click on the letter that you would like to invite a friend to.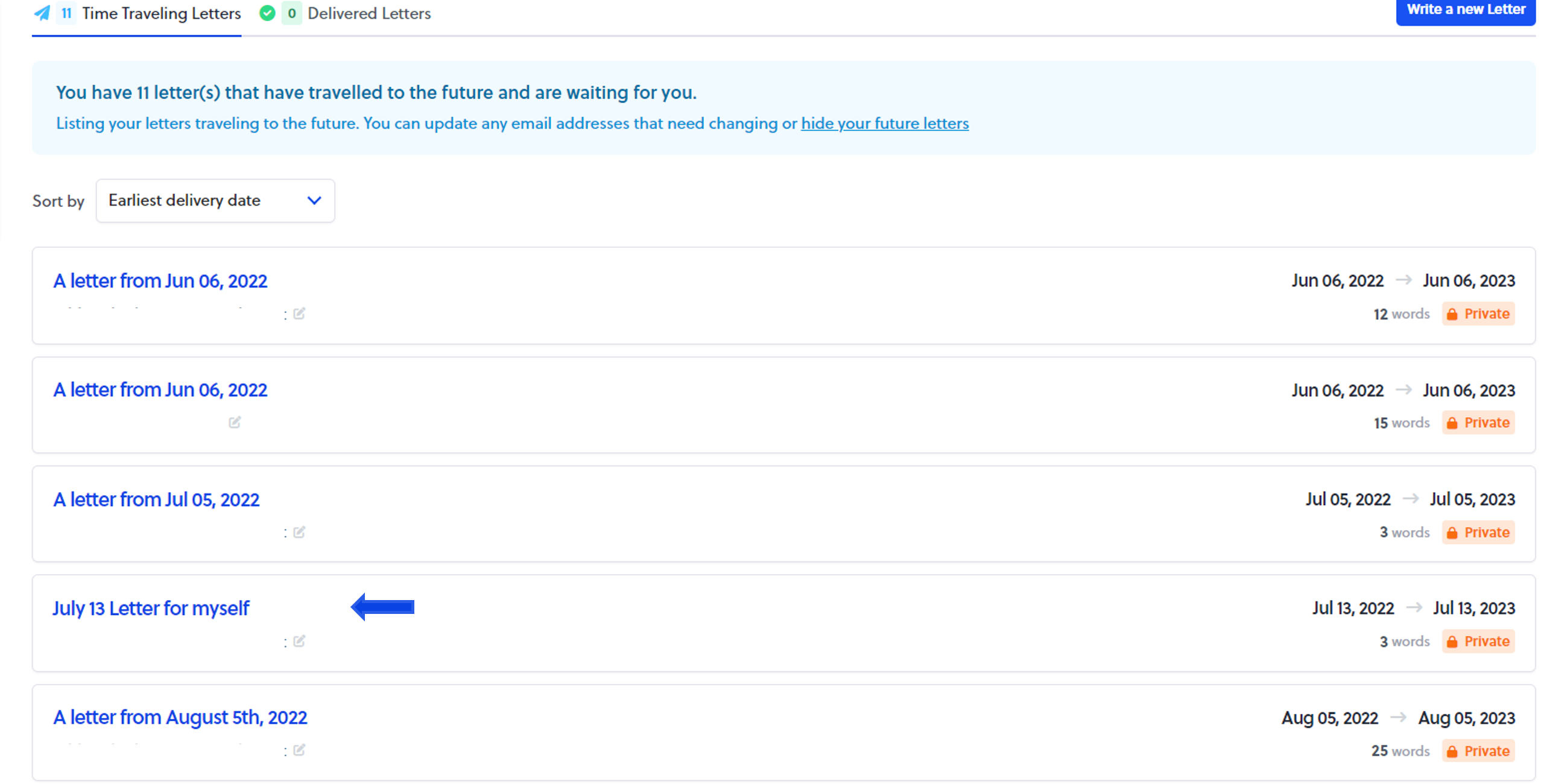 6. Click on Invite friends.
7. Toggle the radio button.

8. Copy the URL and share it with your family and friends.